Upgraded Campus
NUU spent NT$ 4 billion to build 28 totally new buildings and install teaching equipment on the Bajia campus,first opened in 2014. The new Bajia Campus has beautiful landscapes and is 10 times bigger than the old Erpingshan Campus. Included were Physical Fitness Center, New Guoding Library, Li Maozong Pottery/Carving Art Space, Sound Museum, energy-saving Green Computer Rooms, all-weather Basketball Court of NBA standards, Baseball/Softball Court, National Standard Athletic Field, multi-function Remote Video Classrooms, Dormitory, Student Facility with many amenities, and a Restaurant. On such a high quality campus, students can enjoy a rich and diverse college life.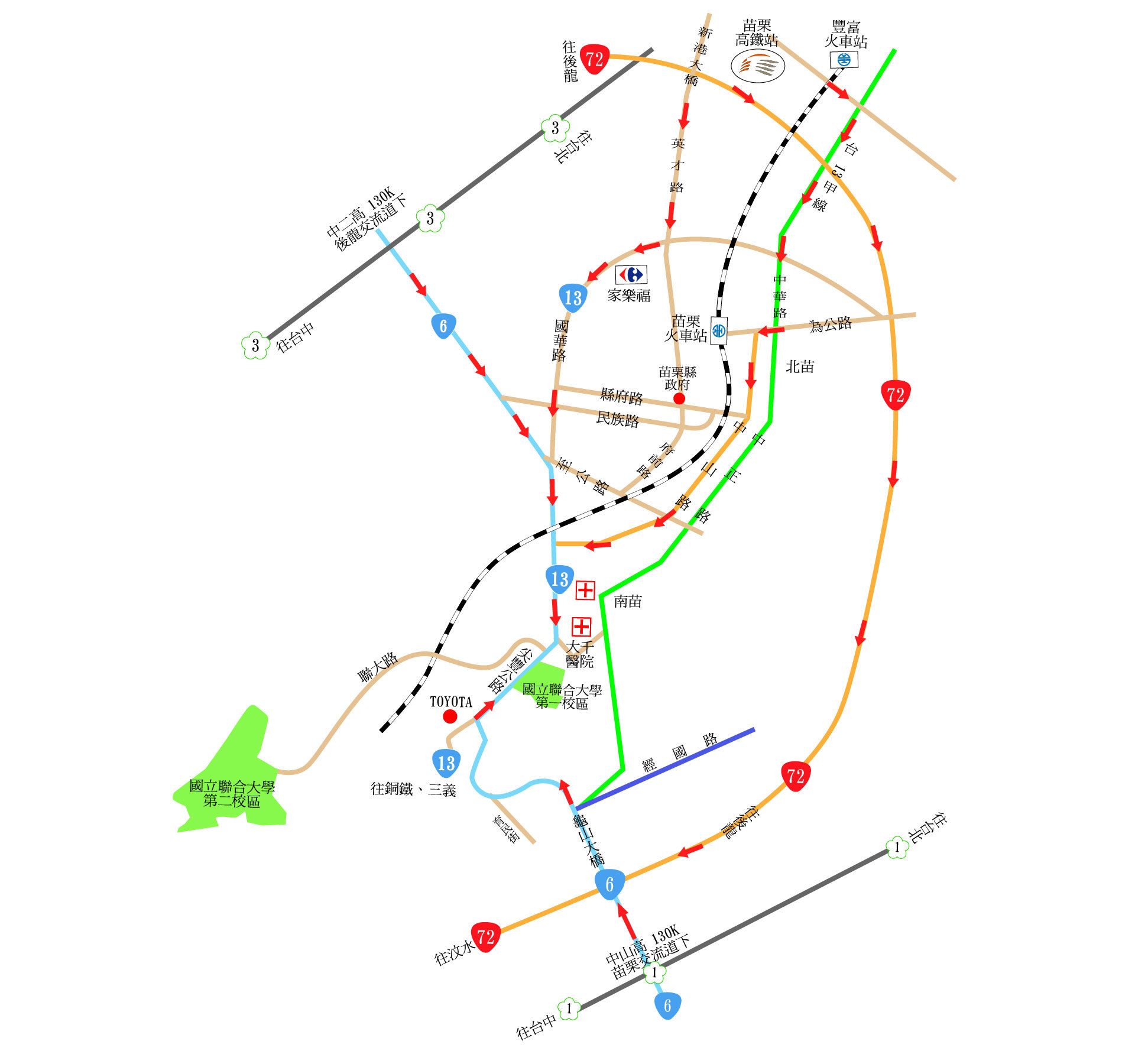 Free bus
NUU have two campuses, which are Erpingshan Campus and Bajia Campus. There are 2.6 kilometers away from each other.
For a provideing a safe, comvenient and comfortable college life, NUU offers free shuttle buses between the two campuses for the ease of teachers and students.
Convenient Transportation
NUU is only 5-minute drive from the exit of Freeway #1 and 10-minute drive from Freeway #3. It takes about 30-minute drive from Taichung and from Hsinchu. The high-speed train from Taipei to Miaoli takes only 44 minutes and from Zuoying it is only 85 minutes. There are buses direct to the campus from Miaoli High-speed Rail Station and the local railway station, so it's safe and convenient for students living far from the school.